2020-21 ITEA Preliminary Round Team Entry Form
International Team Excellence Award (ITEA)

This form can be used for up to five entries from a single site (physical address). Before you complete this form, if you have not already done so, please email ITEA@asq.org to request the Criteria, Criteria template, FAQ document, and other resources to complete and submit your entry materials.
Team entry requires three actions on your part. Complete in the order given. Deadline for all three parts of this submission process is September 14, 2020.
STEP A - Complete form below. Once Step A is completed, you will be able to complete Steps B and C.
STEP B - Payment. You have 3 options to pay – Online with Credit Card, Wire Transfer, Mail check with hard copy of the completed entry form.
STEP C - Transfer PowerPoint files, Team photo, and your organization's logo to ASQE.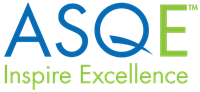 ---